One of the positives that many people have taken from the COVID-19 pandemic, is the way it's brought us closer to our furry friends.
More time at home and indoors has encouraged a lot of people to make the leap into pet parenthood. Australia and New Zealand have more than 10.5 million cats and dogs in residence. As fantastic as this is, we need to be mindful that, just like us, our pets can have an adverse effect on our planet. All of the toys, cleaning products, pet food and accessories, add up! So we thought we'd share a few planet-friendly habits to support your pet journey.
Eco pet toys and accessories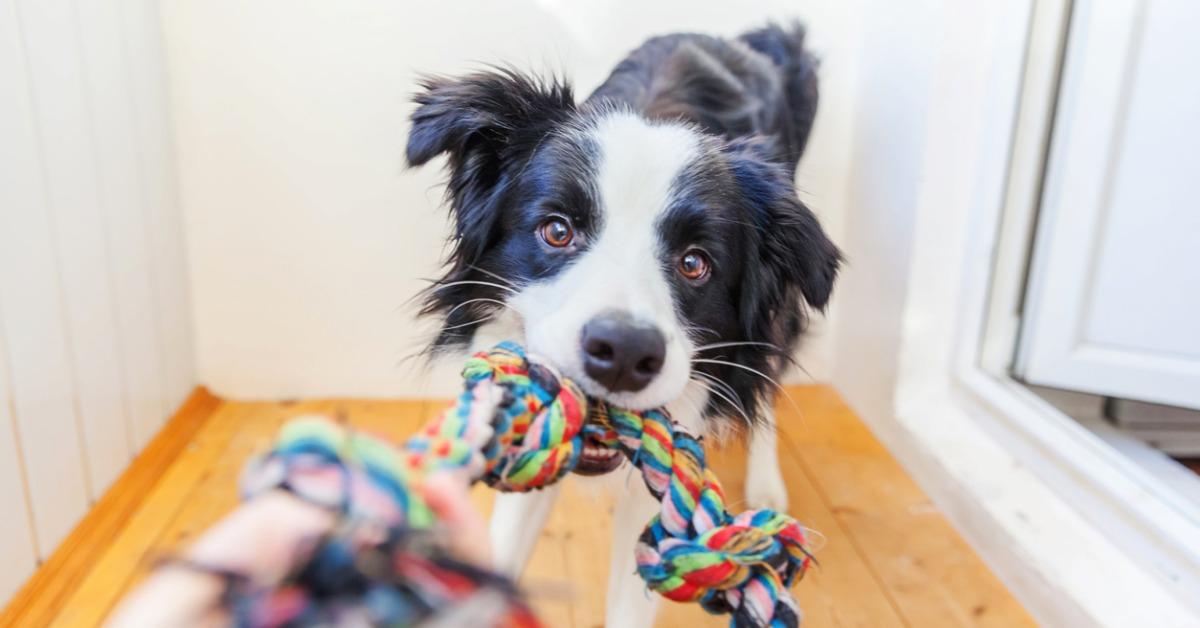 A lot of pet toys are made from hard-to-recycle plastics. Luckily, there are loads of ways you can be more environmentally conscious when you purchase new toys for your four-legged friends.
There are plenty of fun and ethical playthings to choose from. When shopping, look out for toys that are made from toxin-free recycled materials. Or you can even re-use some of your old toys and gift them to your pet – an old ball or teddy bear, instead of purchasing something new.
Recycle your pet food packaging
Most pet food packaging cannot be recycled through kerb side collections, so it ends up in landfill. With the average medium adult dog consuming 22 bags of dry food and 730 pouches of wet food each year, the amount of non-recyclable packaging starts to pile up!
But there is a simple solution. You can recycle your pet food packaging through one of TerraCycle's recycling programs, with Open Farm in Australia or Royal Canin in Australia or New Zealand.
The Royal Canin Recycling Program is our newest pet food recycling program. Pet lovers can now drop off any of your used ROYAL CANIN® and Eukanuba™ pet food packaging at 200 participating veterinary clinics and any Best Friends store in Australia!
With a target of saving 20,000kgs of packaging from landfill by the end of 2021, Royal Canin and Best Friends have teamed up to provide Aussies with even more locations to drop off their pet food. To find out more, visit Royal Canin's web page: here.
Keep your pets close
A study published in the journal of Wildlife Research found that Domestic cats are killing an estimated 230m native Australian birds, reptiles and mammals every year. Wildlife experts have recommended that the best way to prevent cats from harming local wildlife, is to keep them indoors.
The same also goes for dogs and other pets. Make sure that you're mindful of where they roam when they're outdoors and how they interact with other animals. Dogs and other pets are generally not permitted in national parks and reserves because they are intended to provide refuge for native plants and animals. However many state forests are open to dog walkers. Check the regulations before you set out, and never leave home without a leash and clean-up bags.
Use natural or eco-friendly pet wash
A lot of the detergents and washes we use on our pets have harmful chemicals in them that wash into waterways and oceans and can be harmful to marine life. They're probably not great for our pets either.
Avoid cleaning products that contain phosphorous, nitrogen and ammonia. They are not only harmful to the environment but can also be an irritant to your pet. If your pet has sensitive or dry skin here is a great blog to help you choose the right cleaning product.
And if they come in recycled or compostable packaging, that's even better.