Spring is in full swing and the new season has brought our homes and habits into focus. It's easy to accumulate things through the year and overfill our homes with things we don't necessarily need. And lately, there have been many items acquired to provide a distraction during lockdowns.
On the upside, being at home for an extended period of time presents an opportunity to reset and declutter.
We thought we'd share some inspiration to help you take stock and set up your home to support a more sustainable lifestyle.
Use old jars to store food
Saving and re-using food containers that come into the house means you don't need to buy new ones. Large jars and food containers are designed to have a long life and they are great for storing nuts, oats, flour and other pantry essentials.
Start a home compost bin
Food waste is a major problem, and the worst thing we can do with food is to throw it in the bin. When food scraps go into the garbage they end up in landfill, wrapped in a plastic bag, compacted and sealed in the ground. Without exposure to oxygen, things can't break down at their normal rate. This means everything takes longer to break down. . Organic waste like food decomposes slowly, releasing methane which is over 20 times more potent than carbon dioxide.
A far better option than contributing to landfill is to embrace home composting, and reap the rewards that come with it. You can compost anything from old food scraps – including eggshells, fruits and veggies – to bamboo, cotton, egg cartons, paper and cardboard. The resulting compost becomes a nutrient-rich soil that is wonderful for your plants. Here's a great blog on how to get started!
Recycle your dish and air care bottles
Many of the cleaning products we purchase come packaged in containers that aren't kerbside recyclable. Over our lifetime this creates a huge amount of waste. One way to ensure this waste is correctly recycled and diverted from landfill is to sign up for the FREE Fairy and Ambi Pur Dish and Air Care Recycling program in Australia (click here).
Check your council's recycling rules
Recycling rules and regulations vary depending on where you live. The best way to find out what your council accepts is to check their website. Don't assume you know the rules as they can vary greatly. Bottle lids are just one example: some councils take them still attached to their container; some say lids must be separate but must be larger than a 50c piece, whereas others don't take them at all. It's all to do with the sorting machinery at the relevant waste processor. If you're interested in learning more, read our blog on how to prevent some of the biggest recycling blunders.
Start a worm farm
You heard right – a worm farm! Your wriggly friends are not only a great way to get rid of household food scraps, you can collect their wee which is one of the best natural fertilizers around. Read our blog here and start your worm journey today!
Switch to green energy
Switching to green energy is a lot easier than you think – and you don't need to move house to do it! If you're not already using a green energy provider, you can easily google the top green energy providers in your region. Then all it takes is a quick phone call to your current energy provider to end your deal before contacting the new provider to make the switch.
Choose a carbon-neutral internet provider
A lot of internet providers are now carbon neutral. This means that they've offset their operations by planting trees to sequester carbon dioxide from the atmosphere. By making this small adjustment to a carbon-neutral internet provider, you can rest easy that you're making a small change that's making a big difference.
Recycle your coffee pods
Millions of coffee pods go to landfill every year because they can't be recycled in your kerbside bin. But they can be recycled through TerraCycle, whether you buy aluminium or plastic coffee pods. TerraCycle has loads of different programs for coffee pod recycling, sponsored by partners who help us prevent this waste from ending up in the environment or in landfill. Visit the TerraCycle website and check out our program page. If you enter your region and search the word 'coffee pod' you will find the best program for you. For more helpful tips read our blog on 'how to be a stellar coffee pod recycler'!
Buy or sell second hand
The secondhand economy is growing! Instead of throwing things out or buying something new, you can bag a bargain or make a quick buck by using Facebook marketplace or Gumtree to buy or sell pre-loved items. This keeps useful items in circulation rather than adding to landfill.
Fashion can be particularly high turnover so it's worth checking out Depop, an e-commerce site where you can buy, sell or rediscover secondhand clothing.
The Iconic in Australia has also launched a partnership with AirRobe where you can rent, resell or recycle your clothing.
Keep house plants
As well as looking beautiful,, research has shown that house plants are good for your mental health. What's more, they act as natural air purifiers by cleaning and replenishing the air in your home.
Order a fruit and vegetable box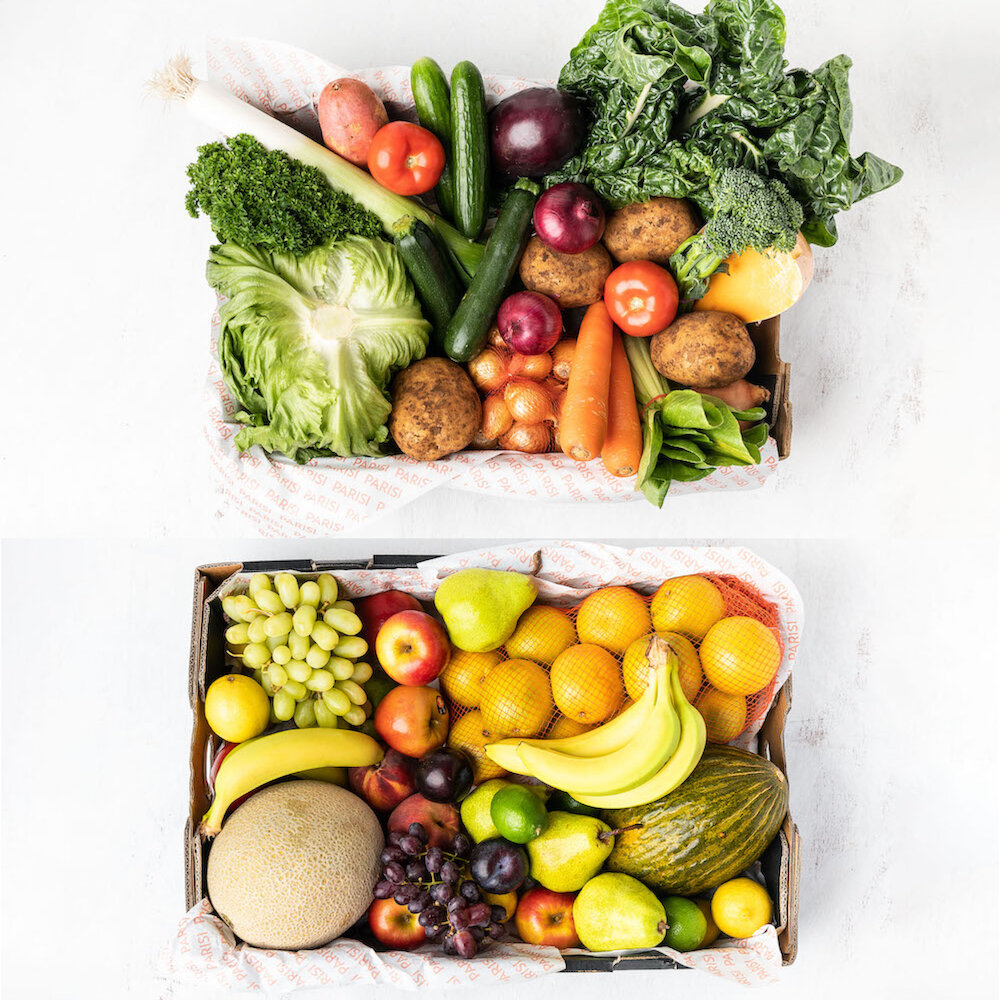 The TerraCycle team have been loving their fruit and veggie boxes this lockdown and can highly recommend the Good & Fugly boxes. This company gathers up the produce from farmers that is considered too ugly to make the supermarket shelves – that's 25% of all produce – even though it's perfectly fine to eat. This causes a whole lot of food waste. We're talking, 3.1 million tonnes of food in Australia alone!
If you're looking for some more sustainable home inspiration, here are a few TikTok videos we love.