Did you know that Aussies spend an average of $400 million on unwanted Christmas gifts each year? Unfortunately, you can guess where most of those gifts go – straight to landfill.
Beyond the obvious waste of money, these unwanted gifts are having a significant impact on our environment. In fact, even when a gift is wanted, the packaging and wrapping from Christmas presents usually winds up in the wrong disposal centres.
If you're wondering what we can do to put an end to the mountains of gifting waste at Christmas time, you've come to the right place!
Follow along to discover 10 clever waste-free Christmas gift ideas that help reduce waste, encourage conscious connection, and keep our landfills free from expensive debris.
1. Shop Pre-Loved
Believe it or not, a 'new to you' gift is appreciated just as much as a brand new buy.
If your loved ones are asking for items that you can pick up second-hand, consider buying things at op shops or online platforms like Facebook Marketplace. This will not only reduce waste, but it's also generally a less expensive way to shop.
By shopping second hand we decrease the number of products being produced and eliminate the extra energy and resources used up to create items we already have available to us.
2. Give an Experience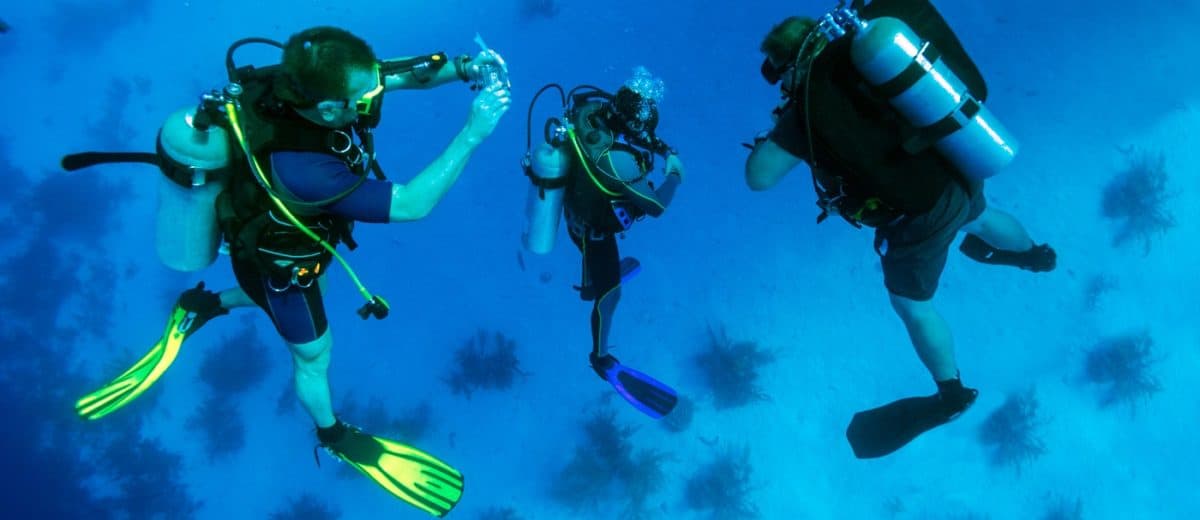 Looking for a gift that will really stand out this year? After months of lockdowns and restrictions, your friends and family will be itching to get out and enjoy the summer, so why not make their summer special with a memorable experience?
Whether it's a pass to the local water park or a weekend away, experience gifts are a great way to make memories – without creating waste.
If you're in search of a fun way to present your gift, try your hand at conscious crafting and create a homemade and sustainable 'certificate' or card.
3. Go Homemade
Speaking of homemade cards – show your loved ones how much you care this year by sending out handmade Christmas cards. Or dabble in some DIY to create your own gifts.
Here are a couple of ideas to get you started.
4. Re-Gift
Have you been gifted an item that doesn't get used? Rather than throwing it away, consider regifting it to someone who could put it to good use!
Hand on a piece of clothing to enjoy a new life, send on pretty but unwanted decor, or dig out those unopened boxes at the back of your closet!
Of course, you'll want to exercise caution …. Feelings may be hurt if you inadvertently send something the way of the person who gave it to you in the first place.. And one person's tat is not always another's treasure.
5. Recycle old toys and purchase recyclable toys
Children seem to accumulate things in a flash. If you have kids in the midst consider decluttering ahead of Christmas by donating toys in good condition or recycling those beyond repair. In Australia, you can recycle any brand of toys at 60 participating BIG W stores across the nation.
If buying new, consider purchasing wooden or woollen toys or recyclable toys like PAW Patrol or L.O.L. Surprise!
Wooden toys are often built to be open-ended, providing hours upon hours of creative play. Free of toxins and volatile organic compounds (VOC's) wooden and organic gifts are a gorgeous addition to any playroom with a beautiful aesthetic that both parents and tots will love.
6. Toxin-Free Beauty
Shopping for a beauty aficionado? If cosmetics or bathroom goods are high on a loved one's wishlist, here's your opportunity to introduce them to a more sustainable beauty solution.
Skincare that's free from toxins and preservatives is much better for our bodies and the planet! There is an increasing number of brands that have adopted sustainable practices making it easy to source skincare, makeup, and other beauty products that are packaged in reusable containers or can be recycled. Most beauty products aren't recyclable due to the complex nature of the packaging. But thanks to TerraCycle you can recycle any brand of beauty products in-store through Maybelline in all Priceline stores in Australia, David Jones in Australia, MECCA in Australia and New Zealand.
7. Give the greenest gift of all
PLANTS! Yes, you can't get more green than gifting someone a plant.
Indoor plants are fantastic for improving air quality, boosting the mood and adding a beautiful fresh, green touch to any room!
8. Zero-Waste Kitchen Goodies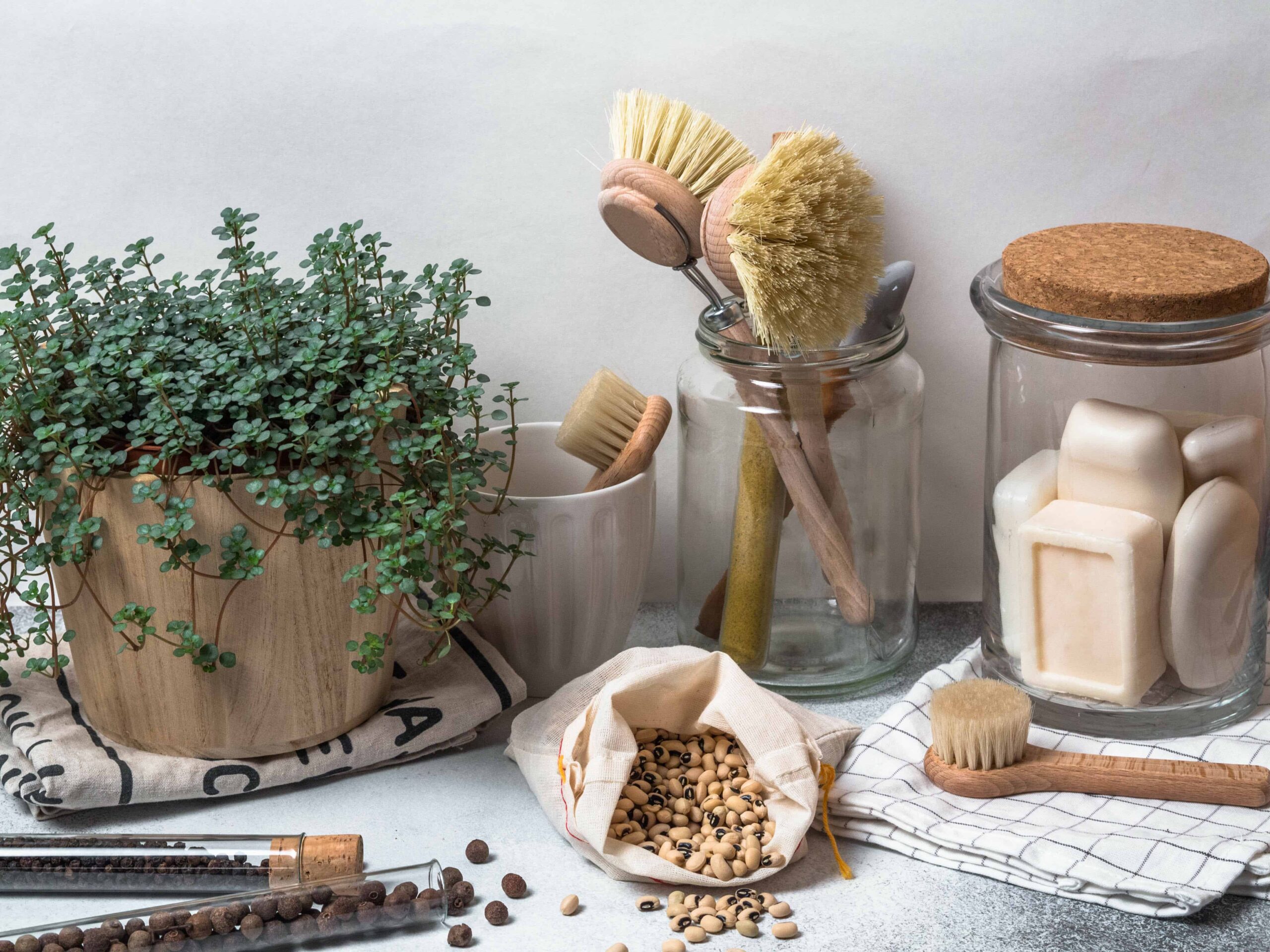 The kitchen is one of the worst culprits for waste. From single-use bags to paper towels and chemically enhanced cleaning products, every kitchen can benefit from a little green intervention!
For gardeners or friends that are already well into their low-waste journey, a countertop compost bin can be a great gift to help them take their waste-reducing efforts to the next level! Check out our blog here for info on how to kickstart a home compost.
9. Planet-Friendly Decor
Tackle classic Christmas candle gifts with an eco-friendly twist this year.
We all love the festive flicker and aroma of a candle, but chemicals and perfumes can spell trouble for asthmatics and aren't that great for the rest of us either. Consider picking up an essential oil candle, toxin-free incense or a bunch of beautiful, fragrant locally-grown flowers from a local store or market. Supporting local businesses is good for everyone.
10. Gift Cards
Finally, don't underestimate the power of a gift card – especially if it's a stylish cardboard voucher or an E-gift rather than a piece of plastic.
Gift cards are a wonderful way to ensure your gifts are never unwanted or wasteful. Whether it's a book store, a wine voucher or another specialty store, look for retailers that utilise planet-friendly packaging options or even donate to causes that you (or the gift receiver) love and believe in.
Eco-stores like Go For Zero offer a variety of awesome gift ideas that are created, packed, and shipped with the highest of environmental values at heart. Happy gifting season!